Sharing Our Stories
A KU AAI grant funded project led by The Center for Sexuality and Gender Diversity and Film and Media Studies to tell QT stories and build community at KU and beyond
Sharing Our Stories is a partnership between Film and Media Studies and The Center for Sexuality and Gender Diversity. The project is a continuation of a pilot program that occurred in the Fall semester of 2021 with various stakeholders across campus. This project entails Queer and Trans (QT) students interviewing Queer and Trans staff, faculty, and alum with the goals of:
Documenting, recording, and archiving QT stories and history

Building community across QT students, faculty, and staff

Student staff building skills in working with QT people and content through Film and Media Studies

Creating a sustainable on-demand bank of interviews for the community to view and engage with

Creating a curated collection of all individual interviews together

Creating programs that tell the stories of QT people throughout the year
AAI awards Sharing Our Stories Grant
KU's Achievement and Assessment Institute awards grant to fund the Sharing Our Stories project.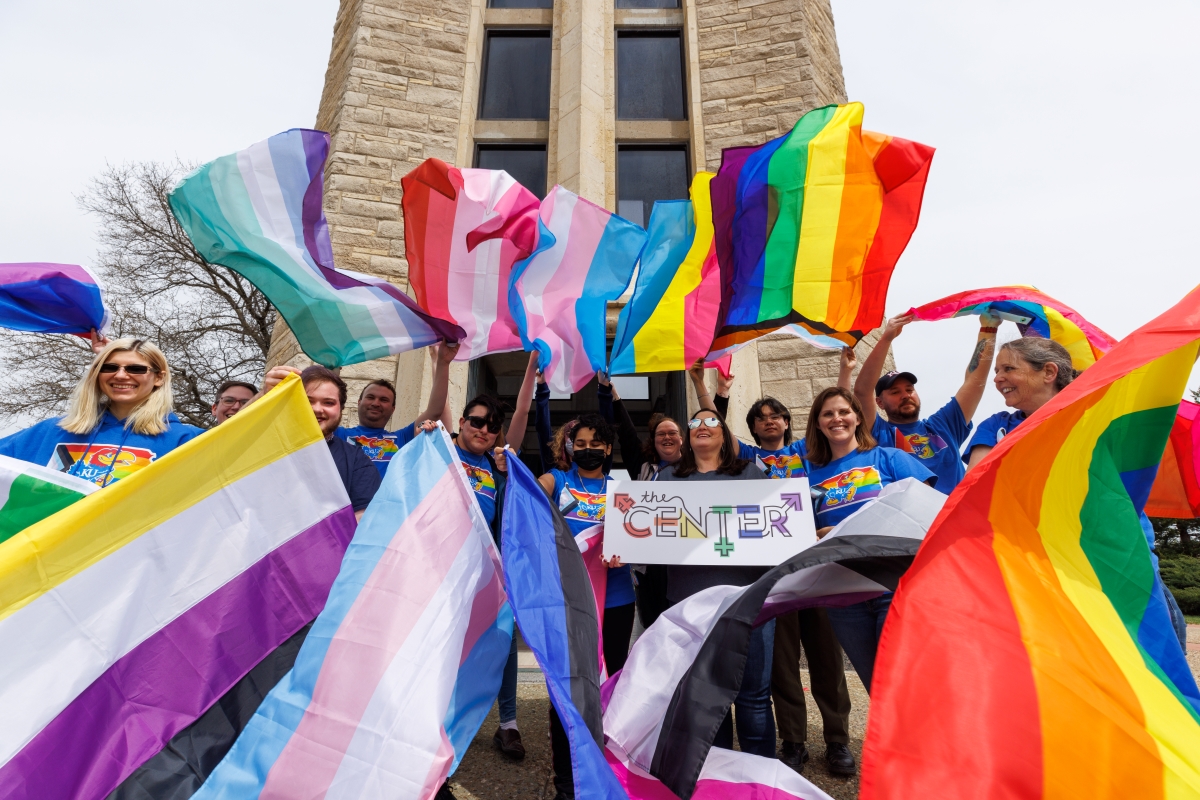 Apply to Share Your Story
The grant staff invite Queer and Trans staff, faculty, alum, and graduate students to apply to share their stories via an interview. Priority deadline for application - February 12, 2023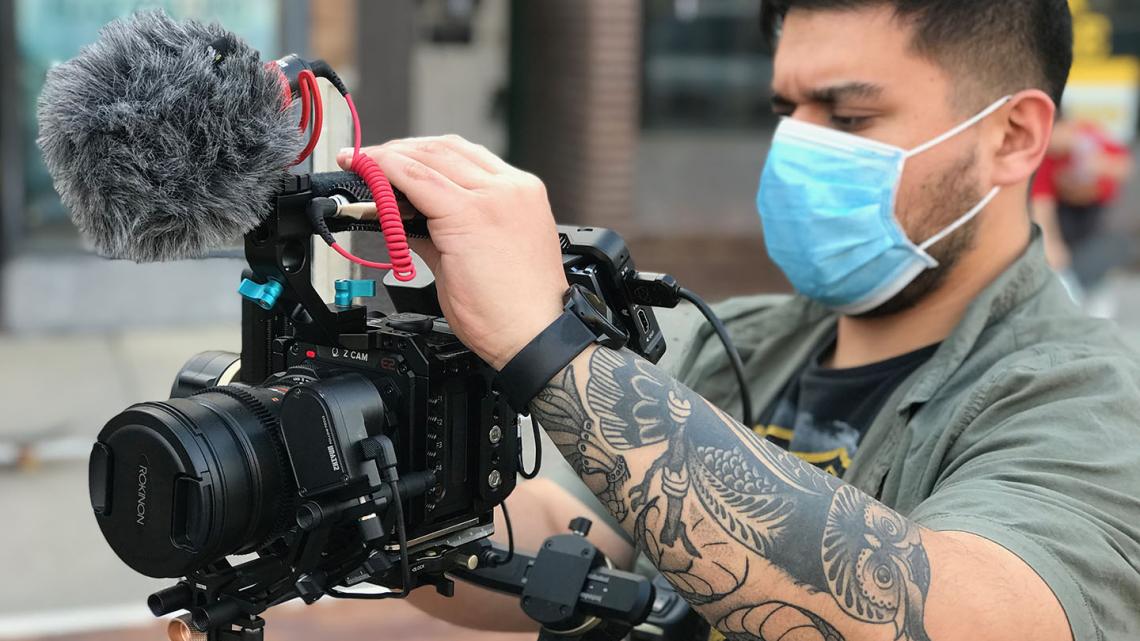 Why is Sharing Our Stories important?
QT people experience disproportionate rates of violence, health disparities, community rejection, and more. This project is an attempt to combat societal messages and systemic oppression. Our hope is that through this project people will be able to see themselves at KU in ways that are affirming and supportive, as well as build community with QT people.
Sharing Our Stories Staff
QT Statistics from the 2022 National Survey on LGBTQ Youth Mental Health
45%
of LGBTQ youth seriously considered attempting suicide in the past year
14%
of LGBTQ youth attempted suicide in the past year
89%
of LGBTQ youth reported seeing representation made them feel good about being LGBTQ
73%
of LGBTQ youth reported experiencing symptoms of anxiety
82%
of all LGBTQ youth wanted access to mental health care
56%
of LGBTQ youth reported their mental health was poor most of the time or always during the pandemic